Cub Pack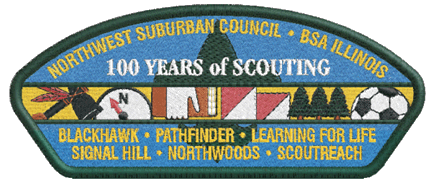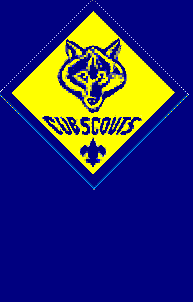 Choice Menu...
CubPackHome
ScoutTroopHome
VentureCrewHome

pack info...
PackProgram
PackPolicy
Reflections
Roster

more scouting...
CampLakota
CampNapowon
PathfinderDistrict
DrumBeat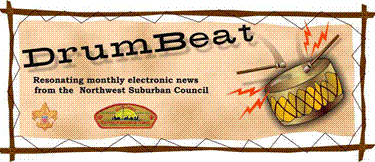 NWSCouncil (forms)
BoyScoutsofAmerica


OurCharter



St.PeterHistorical
St.PeterHomepage

where we start...



our goal, the
Arrow of Light


interesting
www.modelrockets.us
www.discountrocketry.com
PinewoodDerby


(click on me)

Welcome to the Pack196 Homepage
On-line Ano Domini 24February1999 / updated 24February2012.




Upcoming Chicago Express Hockey Game, Cub Night, Saturday, February 25th

Scouts and Parents Be Prepared! ...For the coming...
......Blue and Gold Awards Banquet.......
It will be Saturday, March 3rd, starting at 5:30pm in Great Room.
[Contact Mrs. Prowant for further details at HProwant@gmail.com]


Pathfinder District Pinewood Derby Runnoffs, will be March 10th, at the Sears Centre.
Our Pack 196 representative will be the 2nd Place Overall victor, Austin H.,
at this years District Pinewood Derby.

Pack196 Scout Recruitment Night at St.Peter Lutheran School, April 5th.

Upcoming Eagle Cave [Wisconsin] Camping Trip with Troop 397, April 14-15th.
[Please contact Mrs. Prowant for further details at HProwant@gmail.com]

Pack196 Rain Gutter Regatta Competition, will be the May event.

Northwest Suburban Council Cub Day Camp in Elk Grove Village, June 26-29th.





Events from the Pack in 2010...


ScoutTroop196 home
VentureCrew196 home
St.Peter Lutheran home
Boy Scouts of America home
Northwest Suburban Council home
Pathfinder District home
Council Cub Camp Info
Website Helps provided by our host Bytemeusa.